China will donate the equivalent of EUR 13.9 million to Mozambique and cancel debt owed by the African country worth EUR 7 million under agreements signed in Maputo between the two countries.
The donation results from the Agreement on Economic and Technical Cooperation signed by the Minister of Foreign Affairs and Cooperation of Mozambique, Verónica Macamo, and by the Chinese ambassador in Maputo, Wang Hejun.
Macamo and Wang also signed the Mozambican Partial Debt Relief Agreement and a certificate of delivery of food products for humanitarian assistance by Beijing.
Mozambique and China hail bilateral Cultural Centre as trade milestone
At the signature ceremony, the Chinese ambassador noted that the two countries have intensified cooperation in various fields, consolidating historic ties.
"China will continue to expand the forms and fields of cooperation with Mozambique and to promote, according to Mozambique's needs, more pragmatic and mutually beneficial projects," he said.
The Minister of Economy and Finance of Mozambique, Adriano Maleiane, previously said in parliament that the country owed 1.700 million euros to China – equivalent to 16% of the total public debt (estimated at EUR 10.42 billion) – almost all owed to China´s Exim Bank for the construction of roads and bridges, including the Maputo ring road, the suspension bridge over Maputo Bay (pictured above) and the roads to the south.
China eliminates customs duties for 98% of products imported from 16 developing countries, including Mozambique
Referring specifically to the Partial Debt Forgiveness Agreement, Mozambique´s minister of Foreign Affairs, Verónica Macamo, noted that the agreement will contribute to the relief of public accounts and to the availability of resources for social and economic development projects in the country.
"This gesture is yet another unequivocal symbol of our deep friendship, solidarity and cooperation forged since the times of the national liberation struggle, in which the People's Republic of China gave its precious multiform support to the cause of self-determination of the Mozambican people", said the Mozambican minister.
"The People's Republic of China is a friendly country that has stood by Mozambique's side, giving its contribution to the efforts towards the sustainable development of our country", she emphasized.
Other articles
Angola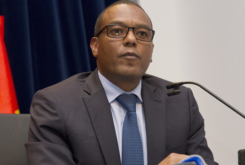 28 September 2023
Angola-China Mutual Investment Protection Agreement Ready for Signature
China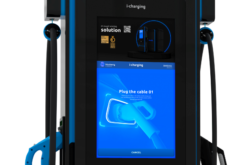 26 September 2023
Chinese EV Company U Power to Build Charging and Battery Replacement Stations in Portugal