Angola received three new trains from China CRRC Corporation Limited, which will serve passenger transport in  Luanda province.
Alberto Quengue, operations manager at the National Land Transport Agency, said after start of unloading at the capital's port that the new trains will be modern and ecological, with capacity for 696 passengers, 190 seated and 506 standing.
The shipment completes a total of 10 diesel multiple units purchased by the government in 2020 from China CRRC Corporation Limited, a leading train manufacturer worldwide.
According to Quengue, part of the means will be used in the future to connect the city center with the new international airport, which is in the final stages of construction in the Bom Jesus area of ​​the municipality of Icolo e Bengo, in Luanda.
Of the 10 locomotives, seven will operate in Luanda province and the other three were assigned to the Benguela Railways.
Other articles
Angola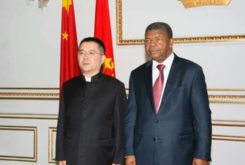 28 November 2022
China to strengthen "strategic alignment" with Angola in human resource training and youth employment
Angola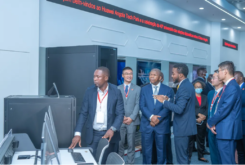 16 November 2022
Huawei "Tech Park" in Luanda to train 10,000 Angolans