Mota-Engil, the largest Portuguese construction company, formally approved the capital increase that will culminate with the entry of new shareholder China Communications Construction Company (CCCC).
After the Mota-Engil General Shareholders' Meeting approved last week a capital increase operation of EUR 100 million, next week the board of directors will start preparing the completion of the operation, which is estimated to between the first and the second quarters, with CCCC acquiring a participation greater than 30% of the capital of the Portuguese construction company and thus becoming a partner and reference shareholder.
After the capital increase, the Mota family will have 40% of the construction company's share capital. On November 27, CCCC also agreed to purchase 23% of Mota-Engil, which represents an investment of 169.4 million euros.
The entry of CCCC, a company mainly owned by the Chinese state and considered the fourth largest construction company in the world, will be accompanied by the presentation of the new strategic plan of the Portuguese group, according to Portuguese business daily Dinheiro Vivo. Mota-Engil has important operations in Angola and also in Mozambique.
CCCC adds to Mota, according to a Portuguese construction sector source cited by Dinheiro Vivo, the ability to "compete in larger projects, by having as a shareholder and partner in international projects one of the four largest construction companies in the world and with high financial capacity", while CCCC gains a bigger foothold in Europe, through a partner that also has experience in important markets in Africa and Latin America.
With a turnover above 2.8 billion euros, Mota-Engil is present, in addition to Portugal, in Spain, Ireland, the United Kingdom and Poland. In Africa, it operates in 11 markets, being the leader in Angola and Mozambique, and in Latin America in seven countries. These two regions were worth more than 1.9 billion in 2019 sales.
The national construction company ended 2019 with a net debt of more than 1.2 billion euros and, invoking the effects of the pandemic, in April 2020 requested moratoriums of 215 million euros from banks.
CCCC, where the Chinese state holds a 63.8% position through the State Assets Supervision and Administration Commission of the State Council (SASAC), has a turnover of USD 79.9 billion with just 17% to be obtained in foreign markets, according to Deloitte's Powers of Construction 2019 report.
At the beginning of 2020, Mota-Engil announced a contract for the construction of a power plant in Colombia, a EUR 270 million project for Talasa ProjectCo, in partnership with CCCCand China Three Gorges Corporation. In April 2020, Mota-Engil announced the award, after an international public tender, of section 1 of the Tren Maya railway project, in Mexico, a work valued at 636 million, in consortium with CCCC.
Other articles
China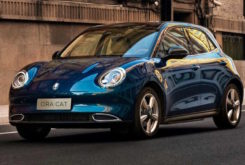 30 November 2023
Great Wall Motor Eyes Portugal in European Expansion
Brazil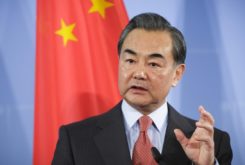 30 November 2023
Chinese Foreign Minister Calls for Lifting China-Brazil Ties to New Level