The China Chamber of Commerce to the EU (CCCEU) is "increasingly perturbed" about an administrative directive of the European Commission that lead to member states  enforcing the 5G security toolbox.
"Instead of using evidence-based  technical criteria, some EU  member countries  have targeted technology suppliers from non-EU countries and even listed them as high-risk. It is unacceptable to divide the businesses in Europe into EU or non-EU groups  based on their origination of parent company and use it as a criteria of market access", said the CCCEU in a statement.
According to the CCCEU, its members and their partners have "serious complaints because the actions have led to mounting uncertainties  and a threat to their existence in European markets".
"We are also quite concerned that the approach on 5G security  by the EU, will further  have seriously  negative consequences on the market and the investment ecosystem", it adds.
Chinese multinationals, the CCCEU says, "are no different from the American, European, Asian or African" and  Huawei and ZTE, two leading Chinese 5G equipment  providers  "have created  about 20,000 direct jobs in Europe and those indirect jobs amount up to 300,000".
"To achieve the combined 5G goals of ensuring absolute security, maintaining competitiveness and promoting  the sustainability  and diversity of the 5G  supply and value chain in EU  digital transformation, the EU can move fast and far with China, given its tech-sophistication, long-term partnership  between Chinese and European  market  players, massive and deep penetration  in modern economy, and China's openness in future R&D with the EU", adds the CCCEU.
The British government announced Tuesday that buying new Huawei 5G equipment will be banned after December 31, 2020 and all Huawei equipment will be removed from 5G networks by the end of 2027.
In response, Chinese technology company Huawei said that the British government's move to ban the company's involvement in the country's 5G networks is a "disappointing decision" which "threatens to move Britain into the digital slow lane, push up bills and deepen the digital divide."
"This disappointing decision is bad news for anyone in the UK with a mobile phone," said Ed Brewster, a spokesperson for Huawei UK in a statement.
"Instead of 'levelling up', the government is levelling down and we urge them to reconsider. We remain confident that the new U.S. restrictions would not have affected the resilience or security of the products we supply to the UK," Brewster said.
Other articles
China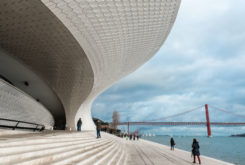 09 April 2021
Chinese Ambassador in Portugal Highlights Energy, Digital Economy, Health for Future Cooperation
Brazil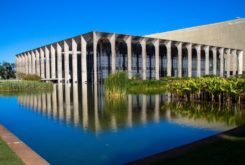 06 April 2021
China-Brazil Relations Expected to Improve with New Head of Brazilian Diplomacy