China approved imports of eight genetically modified (GM) crops, including two GM sugar cane traits developed in Brazil, the country's agriculture ministry said.
Global seed makers and the U.S. government welcomed the decision after Beijing's slow approval process disrupted grain exports and launches of crops that need clearance from China because it is one of the world's biggest agriculture markets.
Along with the two GM sugar cane traits developed in Brazil, China also cleared a BASF SE BASFn.DE herbicide-resistant cotton, Reuters reported.
The crops were allowed to be imported for processing in China from Jan. 5 for the next five years.
The approvals are "a positive step towards resolving the longstanding challenges biotechnology developers face in obtaining import approvals in China," said the Biotechnology Innovation Organization in Washington, the world's largest trade association for biotech companies like Bayer AG BAYGn.DE.
Beijing has a cautious approach to GM technology and has not approved any major food crops for cultivation, despite President Xi Jinping's backing of the technology. China allows the import of GM crops used in animal feed, but trade partners say the process is not always based on science and is often driven by politics.
New historic record for trade between Brazil and China in 2021
Among those approved were two glyphosate-resistant types of alfalfa first submitted for approval more than 10 years ago. The crops are owned by Land O'Lakes subsidiary Forage Genetics International, after being co-developed by the company and Monsanto, now owned by Bayer, said Glenda Gehl, Forage Genetics' vice president and general manager.
U.S. farmers already grow the alfalfa, but Beijing's approvals open the door for expanded plantings in Western states that supply export markets, she said.
China also approved the safety of three domestically developed GM products, including insect- and glyphosate-resistant corn from Yuan Longping High-tech Agriculture Ltd 000998.SZ and Hangzhou Ruifeng's insect-resistant soybean.
Other articles
Angola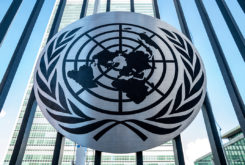 31 January 2023
Mozambique and Cabo Verde to lead Portuguese-speaking countries GDP growth in 2022
Brazil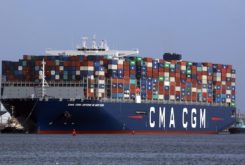 30 January 2023
Chinese agro imports from Brazil grew 43.3% in 2022