The on-off trade war between the United States and China does not just affect the two economies directly involved. It impacts the entire global economy generally in a negative fashion because the imposition of duties and tariffs generally depresses overall trade volumes. However, there could be some winners, where US or Chinese importers are cut off from their former suppliers and must look to new sources of production. This could benefit Brazil, including the country's big soya bean producers, who have the opportunity to greatly increase their share of what is the world's biggest soya market.
It is always difficult to predict how trade disputes will pan out. Apparently implacable positions can crumble in the face of threatened retaliatory trade restrictions, while carefully negotiated deals can breakdown at the first hurdle. The current US-Chinese dispute has repeatedly appeared on the brink of an all-out trade war, only for the two sides to back-down at the last minute. US President Donald Trump's clumsy and apparently ill-thought-out rhetoric, with every situation described in superlative terms, seems designed to enflame even the calmest situation.
US grievances centre on the massive, long-standing trade deficit that has built up between the two countries, reaching an incredible $337 billion last year. Under Trump's direction, Washington has drawn up a list of more than 1,000 Chinese products on which tariffs could be imposed, generating $150 billion a year in revenue. Beijing has responded by threatening its own sanctions, headlined by a 25% tariff on US soya beans. The US is the world's biggest soybean exporter, shipping 31% of the 116.9 million tonnes it produced in the 2016-17 growing season to China. About 65% of total US soybean exports go to China.
Such a tariff would make US soya beans uncompetitive with those produced in Brazil, which almost produces as much as the US. According to the Brazilian soya bean producers association, Aprosoja Brasil, 47% of the 114.1 million tonnes produced in the country in the 2016-17 growing season was exported to China. China imported 60% of all internationally-traded soya last year, at 98 million tonnes. China has very little spare agricultural land and thus, boosting domestic production is not considered a viable option.
Brazilian prices have already benefited from Chinese demand.
They were 35% higher in the first quarter of this year than in the same period last year, rising to 85.97 reais ($23.6) for a 60kg bag.
Brazilian exports to China would take a slightly different form to those from the US, as a far higher proportion of the latter's exports consist of soya meal and other refined products. Although Brazil shipped a lot more beans than the US to China last year, it earned almost the same: $14.4 billion versus $14.2 billion, because much more of its exports were unprocessed. The link between the US and Brazilian soya industries is not new. Brazilian production took off as a direct result of the total ban on US soybean exports imposed by President Richard Nixon in 1973.
Even without the trade war, consultancy Céleres forecast that Brazilian exports would increase by 2 million tonnes this year to 72 million tonnes. Latin American producers may benefit from higher prices, but they will not be able to replace US exports overnight. Chinese importers may still have to import some US beans in order to maintain volumes. However, the president of Aprosoja Brasil, Marcos da Rosa, says that Brazil could double its total soya bean production over several years. He said: "Brazil has the production capacity, the technology and the area to do so."
Aside from the eastern United States and parts of Latin America, the area best suited to soya bean cultivation is a band of Southern Africa, from Angola across to Mozambique. This untapped potential could be utilised to supply the Chinese, perhaps by Chinese companies themselves. Chinese direct overseas investment in agriculture, forestry and fishing has grown very sharply: from US$200 million in 2008 to US$3.3 billion in 2016, according to figures from the China National Bureau of Statistics.
US anger
To a large extent, it is easy to understand US disgruntlement over trade with China. Chinese companies are allowed to buy up many US firms and set up operations in North America but much tighter restrictions are placed on foreign firms that want to invest in China, including the requirement to form joint ventures with Chinese interests if they want to operate in the country. In addition, US firms deeply object to intellectual property theft by China.
It is also true that Beijing lends a great deal of support to Chinese companies, particularly those that are state owned, in sectors where other governments are blocked from giving similar financial backing. However, it is important not to overestimate this aspect in the agriculture sector, as Washington and also Brussels provide massive subsidies to their own farmers.
On 19 May, the governments of China and the US agreed to suspend the imposition of new tariffs while talks over a possible settlement were held. These centre on ways to persuade Chinese companies to buy more US goods and services. An agreement may not be struck, particularly given Trump's apparent intransigence on the issue, and even if it is reached it seems unlikely that it will work. Washington has demanded a $200 billion reduction in the trade deficit but this seems highly unlikely.
Successive US governments have complained that their country buys a lot more from China than it sells to it and relatively little has been done to reverse the trend. However, it is now clear that soya beans are in the frontline if Beijing does impose retaliatory sanctions against the US.
The fact that some restrictions are still in place may rile Beijing. There is a complete ban on the export of many electronic components, such as telecoms parts and cargo scanners, from the US to China. The telecoms ban was placed on ZTE after the company admitted violating the terms of an earlier settlement for breaking US sanctions on North Korea and Iran in 2017.
China's continued strategy of offering infrastructure in exchange for access to raw materials suggests that its interest in Brazilian agriculture will be sustained. Beijing has long been keen for Chinese firms to develop infrastructure in Latin America, Sub-Saharan Africa and Southeast Asia in order to extend Chinese geopolitical influence but also in more direct infrastructure-for-raw materials deals.
Most recently, China Merchants Port has bought a 90% stake in Paranaguá container terminal for $2.9 billion renminbi. However, slowing infrastructural investment within China itself has seen Chinese companies look to projects overseas in order to support the scale of their businesses, so such acquisitions may increasingly be made on a purely commercial basis. TS Lombard analysts Elizabeth Johnson and Larry Brainard said: "China's interest in investing in Brazil and its dependence on Brazilian commodities will continue to strengthen in the current environment."
Good soya, bad soya
Some soya beans are used to produce human foods or biodiesel but about 70% is used to feed livestock, as Chinese consumers replicate unhealthy western dietary patterns, with high consumption of animal fats. While many traditional Chinese soya products are widely considered healthy dietary options, the meat industry that consumes most of the imported US soybeans is having a detrimental impact on Chinese health.
At same time, animal agriculture is threatening to undermine Chinese efforts to tackle climate change as it already accounts for 25% of total greenhouse gas emissions, more than all forms of transport – road vehicles, aviation, shipping and rail – put together. It is sometimes excluded from global warming analyses that focus solely on carbon emissions rather than all greenhouse gases, including methane. That 25% share is increasing year-on-year. As China and other countries begin to depress their carbon consumption through the promotion of renewable energy among other policies, the proportion of greenhouse gas emissions caused by animal agriculture will begin to rise.
There is a real fear that more land will be cleared if demand for soya beans strengthens, despite da Rosa's claim that the country's cultivated soya bean area can be doubled solely through utilising the country's "vast degraded pastoral lands". Some academic research has already demonstrated that higher prices for agricultural commodities drive deforestation.
A moratorium on the cultivation of soya on land in the Amazon Rainforest that had been deforested after 2006 expired in 2016, with the focus of protection switched to the national Forestry Code. It remains to be seen whether that will provide the necessary attentions, although there is a big threat to deforestation in the cerrado – mixed forested and grassland areas.
Growing soya beans to feed to cattle, which are then eaten by people, is an inefficient way to produce calories and nutrition for human consumption. Estimates vary but crops for human consumption require several times less land per calorie, including per gram of protein, than meat or dairy production. Increased soya bean cultivation is fine if it is environmentally sustainable and with the end product directly consumed by humans, but otherwise it is unwelcome in terms of food security.
Even setting all these problems aside, not everyone thinks that the trade war will even benefit Brazil economically because trade disputes make investors more conservative in general. World Bank private sector specialist Barbara Kotschwar commented: "This kind of uncertainty isn't great for inward investment in Latin America and the fortune of companies invested across the world." The president of the Central Bank of Brazil, Ilan Goldfajn, agreed, saying: "It's not good for any country…to have this type of conflict."
Speaking at a World Bank-IMF meeting earlier this year, Brazil's Agriculture Minister Blairo Maggi said: "Brazil wants to become a more open economy so we have to export more and import more, we have to increase our chain of commerce with the rest of the world, so for us, we think having obstacles or barriers for having free trade is not the best way."
Other articles
Brazil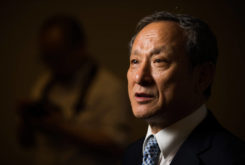 02 July 2020
XCMG Group´s Bank in Brazil Aims to Support Chinese Businesses
Brazil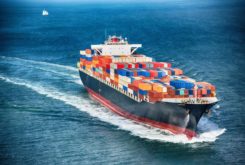 01 July 2020
China Bans Exports from Brazilian Meat Plants