The Foreign Ministers of China and Timor-Leste vowed this week to cooperate in the Belt and Road Initiative (BRI), supporting economic recovery efforts in the post-pandemic period.
China's State Councilor and Foreign Minister Wang Yi held a telephone conversation on Monday with Timor-Leste counterpart, Adaljiza Magno, with both parties agreeing that the two countries should strengthen cooperation within the framework the BRI and jointly defend multilateralism, according to Xinhua.
Wang said that China is ready to inject momentum for post-pandemic recovery in Timor-Leste through the joint construction of the BRI, expressing the hope that a rapid corridor for the exchange of personnel between the two will be established as soon as possible, to guarantee the smooth progress of the main cooperation projects and the resumption of work and production.
Wang congratulated Magno on her appointment as Timor-Leste's new foreign minister and stressed that since the outbreak of the disease caused by the new coronavirus, China has supported Timor-Leste in effectively controlling the pandemic, and is willing to continue offering assistance in areas such as vaccines supplies.
According to Xinhua, Magno congratulated Wang for the 71st anniversary of the founding of the People's Republic of China and thanked China for offering strong support and help to Timor-Leste's fight against the COVID-19 pandemic, as well as for the country´s economic and social development.
Timor-Leste, she said, is willing to work with China to promote cooperation within the framework of the BRI and contribute to post-pandemic economic recovery.
Magno expressed her Government´s willingness to establish a rapid corridor with China, for greater convenience of Chinese technical personnel to arrive in Timor-Leste.
Highlighting that the world is at a critical moment in fighting the COVID-19 pandemic, Magno said that Timor-Leste unswervingly defends multilateralism and considers it effective.
Photo: Timor-Leste Foreign Minister, Adaljiza Magno
Other articles
China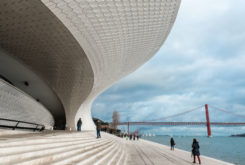 09 April 2021
Chinese Ambassador in Portugal Highlights Energy, Digital Economy, Health for Future Cooperation
Brazil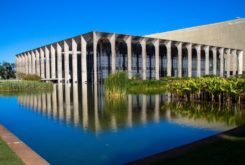 06 April 2021
China-Brazil Relations Expected to Improve with New Head of Brazilian Diplomacy