Trade between China and Portuguese-speaking countries (PSC) reached USD 104.461 billion from January to June 2022, representing a 14.13% increase year-on-year, according to data from China Customs.
PSCs sold goods worth USD 69.353 billion to China in the first six months of 2022 – an increase of 9.24% year-on-year while China's merchandise exports to those countries reached USD 35.108 billion in the same period, up 25.17% year-on-year.
The total value of merchandise traded in June between the parties topped USD 20.682 billion, an increase of 8.11% from the prior-year period.
Brazil achieves 'largest opening up of agro products in the last 10 years' by China
According to the data released by Forum Macao, the value of China's merchandise imports from PSCs reached USD 13.356 billion, down 4.69% year-to-year.
China sold goods to those countries worth USD 7.326 billion in June, an increase of 43.19% compared with the previous year.
Other articles
Angola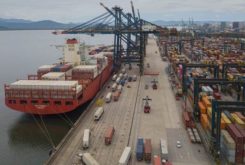 28 November 2023
Sino-Lusophone Trade Dips Again in First Ten Months of 2023
Angola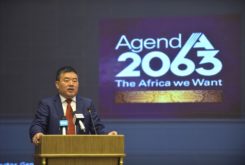 20 November 2023
China and Africa Vow to Bost Cooperation Under Belt and Road Initiative