May was the best month for 'golden visas' in Portugal in nearly two years, according to the country´s Foreigners and Borders Service (SEF). Nationals from China and Brazil were the ones that most applied to the residence authorizations for investment purposes scheme.
Investment raised through 'golden visas' almost tripled (192%) in May, compared to the same month of 2019, to 146 million euros, according to SEF. This was the best performance since since March 2017, when 192.4 million euros were raised through the Residence Authorizations for Investment Purposes (ARI, in the Portuguese acronym).
In relation to April (28 million euros), the investment raised more than quintupled (421%) in May.
In the first five months of the year, the total investment raised through ARIs totaled 293.9 million euros, 1.7% less than a year earlier. Between January and May, 529 golden visas were issued, of which more than half last month.
In May, 270 gold visas were granted, of which 257 through the acquisition of real estate. Of these, 73 were for urban rehabilitation, and 13 through the capital transfer criterion.
The purchase of real estate totaled 136.9 million euros (urban rehabilitation amounted to 26.2 million euros) and the transfer of capital 9.2 million euros.
According to SEF, 68 'golden visas' came from China, 30 from Brazil, 19 from the United States, 19 from India and 17 from Turkey.
Since the creation of the 'golden visas', which aims to attract foreign investment, 8,736 ARI have been given.  By nationality, China leads the way (4,586), followed by Brazil (925), Turkey (418), South Africa (351) and Russia (329).
Requests for information from Hong Kong residents soared after the announcement that Beijing would impose national security law in that territory, according to companies specializing in obtaining 'golden visas' in Portugal.
Photo: Lisbon, Portugal
Other articles
China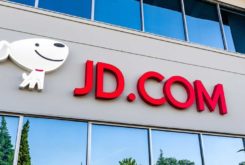 18 September 2020
Chinese E-commerce Platform JD.COM Opens "Portuguese pavilion"
Angola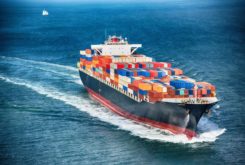 15 September 2020
Chinese Merchandise Trade With Brazil Steady in First Semester