Fifteen Asia-Pacific nations including China have agreed to create the world's largest free-trade agreement, the Regional Comprehensive Economic Partnership (RCEP), aiming to reduce tariffs, strengthen supply chains with common rules of origin, and codify new e-commerce rules.
Top officials from the 10 members of the Association of Southeast Asian Nations (ASEAN), China, Australia, New Zealand, Japan and South Korea inked RCEP on Sunday, the final day of the 37th Asean Summit hosted virtually by Vietnam.
"I am delighted to say that after eight years of hard work, as of today, we have officially brought RCEP negotiations to a conclusion for signing," said Vietnam's Prime Minister Nguyen Xuan Phuc.
Officials took turns signing copies of the agreement and showing them off on camera at the virtual summit.
Leaders hope that the deal will help to spur recovery from the coronavirus pandemic.
"Under the current global circumstances, the fact the RCEP has been signed after eight years of negotiations brings a ray of light and hope amid the clouds," said Chinese Premier Li Keqiang.
Mr Li described the agreement as "a victory of multilateralism and free trade".
RCEP´s passage may disadvantage some U.S. companies and other multinationals outside the zone, particularly after President Donald Trump withdrew from talks on a separate Asia-Pacific trade deal formerly known as the Trans-Pacific Partnership.
According to Bloomberg, many countries participating in the trade deal are also wary of becoming too economically dependent on China. Japan is among countries that have looked to reassess supply chains in China, and Beijing's move to effectively ban key Australian exports after its government called for an investigation into the origin of the coronavirus underscored the risk of relying too much on the world's second-biggest economy.
India surprised participants late last year when it abandoned the China-backed trade agreement. At the time, Prime Minister Narendra Modi said he was guided by the impact it would have on the lives and livelihoods of all Indians, especially vulnerable sections of society. Despite its withdrawal, officials have said India could rejoin talks if it chooses to do so at a later date.
India's exit from the deal ended up removing one of the biggest impediments to the pact. In June, ministers of the RCEP countries reaffirmed their determination to sign the agreement as global trade, investment and supply chains face unprecedented challenges due to the Covid-19 pandemic.
Other articles
China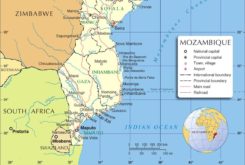 25 February 2021
Mozambique Gets Vaccines from China and Expects More From India
Brazil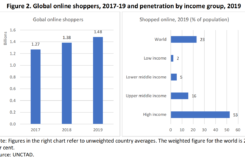 24 February 2021
Brazil and Portugal Improve in On-line Shopping