China´s JAC Motors electric vehicles are now available in Cabo Verde, marketed by Portuguese dealer Tuacar under a project supported by the local Government.
The "Promotion of Electric Vehicles in Cape Verde" project, managed by the Ministry of Industry, Commerce and Energy of Cape Verde, will run for five years and aims to guarantee technical assistance, financing and incentives for the acquisition of around 600 electric vehicles and the installation of 55 private charging stations.
The installation and operation of a public charging station network is also contemplated in the program.
The project aims to give a boost to the electric mobility market development in Cape Verde, thus contributing to the country reaching the goals established in the Electric Mobility Policy and Action Plan, as well as a greater integration of renewable energies in the energy matrix, and the reduction of greenhouse gas emissions.
Tuacar Cabo Verde became the first company present in the country (Santiago and São Vicente Islands), to sell electric vehicles through the JAC Motors brand.
According to the company, the IEV6E and IEV7S models are now available with "great receptivity and interest on the part of Cabo Verdean citizens and institutions".
Tuacar Cabo Verde is a subsidiary of Tuacar – Automóveis e Máquinas, SA., Founded in 1976 in Portugal, and already has many years of experience in the automotive industry (Renault and Dacia dealer).
Since 2015, it has been active in the commercialization of vehicles and forklift trucks, being an Importer and Official Distributor of the JAC Motors brand, and also having as partners the Vespa and Aprilia motorcycle brands.
JAC Motors (officially Anhui Jianghuai Automobile Co., Ltd.) is a Chinese state-owned automobile and commercial vehicle manufacturer. The company is based in Hefei, Anhui Province, China.
Currently, it has 14 assembly plants in 50 countries, including in Brazil.
Photo: JAC Motors model
Other articles
Cabo Verde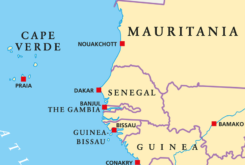 22 June 2021
Cabo Verde Advances in Unemployment Reduction
Cabo Verde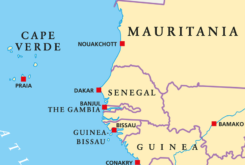 14 June 2021
Cabo Verde Wants 250K doses of Covid-19 Vaccine from China