The Cabo Verdean government is set to award a new gaming concession, in the island of São Vicente, the third in the country.
According to the Presidency, President José Maria Neves promulgated the regulatory decree that authorizes the launch of the public tender for gaming in São Vicente.
Cabo Verde has so far awarded two concessions, for the Sal gaming zone and another for the Santiago (Praia) gaming zone, under the gaming law, which defines five permanent zones, in Santiago, São Vicente, Sal, Boavista and Maio.
Cabo Verde government says David Chow´s investment stalemate 'untenable'
However, the only casino operating in the country is located in Santa Maria, owned by the French businessman Jacques Monnier.
The businessman has announced its interest in investing in a casino in the city of Mindelo, São Vicente, and is expected to participate in the new tender.
The main gaming project is the hotel-casino that Macau Legend group is building in Praia, initially valued at 250 million euros, but with successive delays in completion and virtually no visible progress in the work in recent years.
Other articles
Angola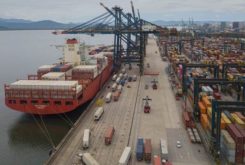 28 November 2023
Sino-Lusophone Trade Dips Again in First Ten Months of 2023
Angola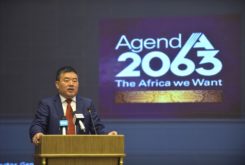 20 November 2023
China and Africa Vow to Bost Cooperation Under Belt and Road Initiative