Cabo Verde has made progress in unemployment reduction, as well as in water and sanitation, the new Afrobarometer Sustainable Development Goal (SDG) Scorecard for Cabo Verde shows.
The Afrobarometer SDG Scorecard, which provides citizens' assessments of Cabo Verde's progress on important aspects of the United Nations Sustainable Development Goals, shows progress is also observed over the past five years in water and sanitation, and in reducing unfair treatment on the basis of ethnicity.
The Afrobarometer SDG Scorecard also show that Cabo Verde has made no progress on many indicators, including gender equality, access to reliable and affordable energy, and climate action.
The Scorecard also shows the country is doing worse than it was five years ago when it comes to poverty, hunger, and access to medical care.
In addition, Cabo Verde is slipping in efforts to increase trust in state institutions (police, judiciary, and Parliament).
Afrobarometer SDG Scorecards for 31 countries are being released in May-July 2021. All scorecards can be accessed on the Afrobarometer website's SDG Scorecards page.
Other articles
Cabo Verde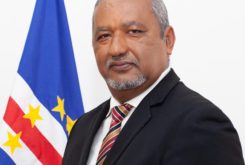 24 June 2022
Cabo Verde Minister of Health to take over Embassy in Beijing