The lowering of iron ore output forecasts by Brazilian miner Vale, the world´s biggest global producer of the material, led to a seven-year high on prices Wednesday.
Vale said it expected to produce this year 300m to 305m tonnes of iron ore, a steelmaking ingredient, below a previously lowered target of at least 310m tonnes , due to heavy rains and a delay in obtaining a regional licence.
For 2021, it forecast output of 315m to 335m tonnes, below the market consensus estimate of 353m tonnes. "We prefer to be more conservative," said Marcello Spinelli, head of Vale's iron ore division at the company´s annual investor day, referring to next year's target.
The forecasts gave further momentum to what has been the best-performing major commodity of 2020.
A combination of supply disruptions and strong demand from China, where steel production has hit records, has pushed the price of iron ore up more than 40 per cent this year.
It traded at a seven-year high of $136.75 per tonne on Wednesday, according to a price assessment by S&P Global Platts, and remains on course to average $100 a tonne over the year for the first time since 2013.
The bull market in iron ore has generated a huge cash windfall for Vale and other big producers, a group that includes Anglo American, BHP, Fortescue Metals Group and Rio Tinto.
Photo: Vale iron ore mine in Brazil
Other articles
Brazil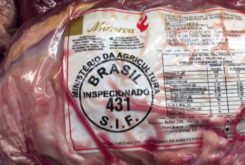 22 January 2021
China Lifts Ban for Two Brazilian Meat Plants
Brazil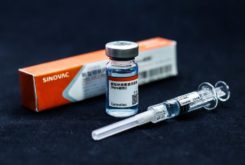 21 January 2021
Brazil and China in Contacts Over Shipment of Covid-19 Ingredients