Brazil needs to reduce its dependence on China, which is the main importer of Brazilian soy, said the South American country´s vice president, Hamilton Mourão.
"We have to look for new markets" Mourão (pictured above, left) stated speaking at the 9th Brazilian Soy Congress – Mercosoja 2022, in Foz do Iguaçu, Paraná, adding that the country is looking for new markets.
"We are betting on southern Africa, southern Asia and the Middle East", the Brazilian vice-president added.
China's soybean imports from Brazil rise despite higher prices
China imported 14.851 million tons of soybeans from Brazil from January to March 2022, according to data from the Foreign Trade Secretariat (Secex) of the Ministry of Economy.
The volume is 35% higher than the 10.989 million tons in the same period in 2021.
Overall, Brazilian soybean exports totaled 20.978 million tons from January to March 2022.
New historic record for trade between Brazil and China in 2021
Also highlighted by Mourão was the need for South American food producers to create an joint body, to increase competitiveness in the international export market.
"Something like OPEC (Organization of the Petroleum Exporting Countries) of food", he exemplified.
Other articles
Brazil
05 December 2022
Brazil Exports to China Jump 35.6% and lead to record trade surplus
Brazil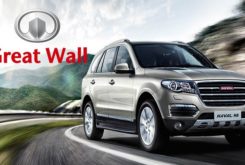 30 November 2022
China's SUV maker GWM to launch Brazil-made model in the first quarter of 2023