Brazilian ride-hailing app 99, owned by China's Didi Chuxing Technology Co Ltd, has signed an agreement with Chinese automaker BYD to start testing an electric car developed for its drivers.
Testing has begun in São Paulo, Brazil, with the goal of speeding up the adoption of electric vehicles by the 99 fleet, the Brazilian app added.
With more than 750,000 monthly active drivers and over 20 million users in Brazil, 99 has promised to register 10,000 EVs on its platform by 2025.
Didi´s Brazil Car-Hailing Service Partners With Whatsapp to Compete with Uber
Thiago Hipolito, Innovation Director of 99, said: "The mass adoption of EVs in China has been adapted by drivers on the platform, which naturally has the demand for related infrastructure, such as battery charging stations."
99 began to provide services in São Paulo, Brazil in 2012. In January 2017, 99 received funding from Chinese ride-hailing giant Didi. In May 2017, SoftBank led a new round of financing totaling USD 100 million. On January 3, 2018, Didi acquired the remaining shares of 99 for an undisclosed amount, with a rumored total of $600 million.
BYD introduced its pure-electric SUV, the Tang EV, into the Brazilian market at the beginning of this year, and recently launched pure-electric flagship sedan Han EV. The local price of the Han EV is 760,000 yuan (USD 113,073) – three times that of China, but it has still received many orders.
As its products become more diversified, BYD is accelerating the layout of the local industry chain of new energy vehicles. At present, the company has already put into production a power battery factory in Brazil, which will provide core components for various BYD models.
In the future, with the establishment of local production lines for passenger cars, the power battery factory will no longer only serve commercial vehicles such as buses, vans and trucks.
According to data released by ANFAVEA, the sales volume of new energy vehicles in Brazil in 2021 is 35,000 units, which has achieved a year-on-year increase of 77%.
Other articles
Brazil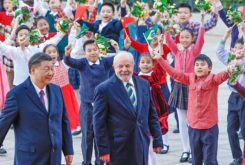 26 September 2023
China To Deepen Practical Cooperation With Brazil in All Areas
Brazil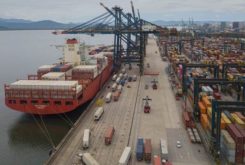 19 September 2023
China Fuels Record Brazilian Agricultural Exports