Brazil´s major slaughterhouses have signed statements requested by Chinese officials saying their exports are free from coronavirus, according to companies.
BRF, the world's largest chicken exporter and also a supplier of pork, said in a statement that last Friday it signed the declaration requested by China "ensuring the quality and safety of its products".
"It is worth mentioning that, according to the World Health Organization (WHO) and other recognized health authorities worldwide, there is no evidence that Covid-19 is being transmitted by food or its packaging," said BRF, quoted by Reuters.
In general, the declarations signed by the slaughterhouses are valid both for the cargoes being contracted and for the containers arriving at the Chinese ports.
Another major exporter, Marfrig, signed the declaration, practically on the same day that the request came, one source told Reuters on condition of anonymity.
Other companies contacted were Minerva and JBS, who did not comment on the matter.
The main meat-exporting countries, such as Brazil and the United States, have had thousands of Covid-19 cases among slaughterhouse workers. Some units have suspended sales to China because of the issue.
China stepped up inspections of meat imports after a new outbreak of virus infections was identified in Beijing, in the wholesale Xinfadi market.
The Brazilian Association of Animal Protein (ABPA) confirmed in a statement that Brazilian exporters received declaration requests made by importers that they comply with the Chinese standard, which guarantees food safety.
It did not say whether any associated companies had signed documents requested by Chinese authorities.
"ABPA and associated companies reiterated that they follow the rules established by FAO and WHO, as well as the regulations of Brazil and China, which deal with food safety and prevention against Covid-19."
In the poultry and pork sectors alone, Brazilian exports to China may surpass 1 million tonnes in 2020, compared to 834,000 tonnes shipped last year, according to the association's estimate.
Chinese health officials  have warned Brazil to automatically suspend all exports from companies that are affected by Covid-19 cases.
Other articles
Brazil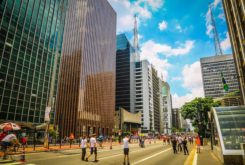 25 September 2020
Sinovac´s Covid-19 Vaccine to Reach Main States in Brazil
Brazil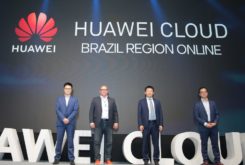 23 September 2020
Huawei´s Fortunes in Brazil 5G Auction Influenced by U.S. Election