The Brazilian Export and Investment Promotion Agency (Apex-Brasil) has identified a "great opportunity" for the country´s footwear industry in "e-commerce".
The conclusion is part of a new study by Apex-Brasil of the Chinese footwear market, the world´s largest, to be presented on July 16, within the scope of the Brazilian Footwear exports plan, along with the Brazilian Association of Footwear Industries (Abicalçados).
Pedro Netto, analyst at the Agency's Market Intelligence management, says that the study has "identified the main challenges and opportunities, covering topics such as the increased demand for shoes with design, technology and sustainability and the relevance of electronic commerce ", comments Pedro Netto.
The great opportunity is in e-commerce, which already accounts for more than 30% of the total generated by footwear sales in the country.
Considered the world´s largest consumer market for shoes, China generates more than USD 62 billion in sales in the sector alone, with an estimated annual growth of more than 3% in recent years.
Abicalçados' Market Intelligence coordinator, Priscila Linck, says that cross-border e-commerce has become increasingly relevant, meeting the growing consumer demand for imported products. "This modality was further boosted during the new coronavirus pandemic and the restrictions on physical sales", she adds.
Reporting total footwear imports equivalent to more than USD 3.9 billion (2018), China is a growing market for the sector. Imports of Brazilian shoes have grown from USD 10.5 million in 2015 to USD 18 million in 2018.
Priscila Linck says that almost 50% of Brazil´s footwear exports to China are products with lower added value, while there is an expanding market for products with higher added value, especially in the children's, women's and sports segments in general.
The study carried out by Apex-Brasil also points out the opportunities of the Chinese market, tips and solutions for the insertion of brands in the country, regulations and current commercial agreements, among other issues.
Photo: Brazilian shoe factory (Globo)
Other articles
Brazil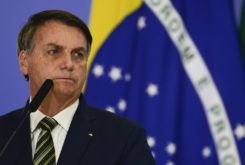 22 October 2020
Brazil´s President Puts Brakes on Vaccination Plan Involving Chinese Company
Brazil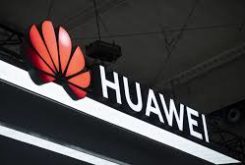 21 October 2020
US Offers to Finance Brazilian Telecoms 5G Purchases From Huawei Competitors