Brazilian Vice President Hamilton Mourão is calling on countries that also belong to the BRICS group (Russia, India, China and South Africa) to make investments in "sustainable" business projects in the Amazon region.
"The big question is attracting our BRICS partners, who have the resources to invest in our Amazon and, as a consequence, participate in this development process", Mourão said Monday in an on-line forum, underlining that the development of the Amazon region should be centered on "bioeconomics", a socially and environmentally responsible exploration activity, which already generates more than 2 trillion euros.
"I have said that my greatest anguish is to seek this investment. We present ourselves with confidence to receive this investment and, obviously, within the BRICS, it is very important to create this environment and attract Chinese, Russian, Indian and South African capital to work together on this great task", said Mourão.
Mourão is the president of the National Council for the Legal Amazon. In July, the agency received a letter from businessmen demanding effective actions from the federal government to reduce deforestation in the region.
The vice president defended the celebration of partnerships between the public power and the private initiative for actions to develop the bioeconomy.
In addition, Mourão acknowledged that curbing environmental crimes is not enough to combat the destruction of the environment and that it is necessary to promote land tenure regularization in the country´s north, as well as to improve the ports infrastructure and navigation by rivers.
"Suppressing illicit acts is not enough. The Amazon needs a new development model based on research and innovation. This is the great challenge we have", he added.
Mourão also pointed out that, with the scarcity of water on the planet, Brazil should start selling the product and advised entrepreneurs "to start looking at this".
Photo: Brazilian Vice-President Hamilton Mourão (left) during a visit to Beijing in 2019
Other articles
Angola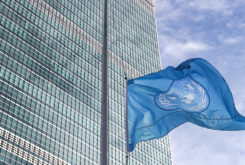 26 January 2021
Portugal and Brazil Economies Recover in 2021 – UN
Brazil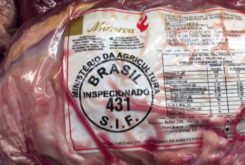 22 January 2021
China Lifts Ban for Two Brazilian Meat Plants