Brazilian authorities in the State of Bahia (northeast) are looking for investment from Chinese car manufacturers, after Ford announced it will close its factory there.
Following Ford´s announcement, on January 11, that it will close three factories in Brazil and that it will end vehicle production in the country, the government of Bahia said that it had sought out the Chinese Embassy in search of investors interested in replacing the U.S. manufacturer.
"As soon as he was informed, Governor Rui Costa contacted the Federation of Industries of the State of Bahia (Fieb) to discuss the formation of a working group to evaluate alternative to closure. The state government also contacted the Chinese Embassy to probe possible investors with an interest in taking over the business in Bahia", the Bahian government announced.
One of the Ford factories in the country is in Camaçari, 50 km from the state capital Salvador.
To be closed, due to the pandemic, are also Ford factories in Taubaté (Sao Paulo state) and Horizonte (Ceara state).
About 5,000 people, mostly in Brazil, are expected to lose their jobs.
Ford said it planned to stop operations at its Camaçari and Taubaté plants immediately, though some production of parts will continue for a few months to support inventories.
The decision is part of a global restructuring by Ford as it tries to improve its financial performance.
Other articles
Brazil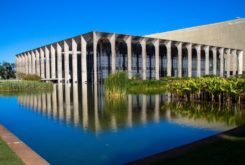 06 April 2021
China-Brazil Relations Expected to Improve with New Head of Brazilian Diplomacy
Brazil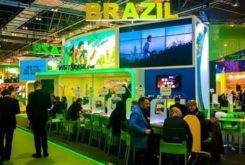 30 March 2021
Brazil Tourism Board to Open Office in China