Brazil is disputing Chinese authorities´ claims that meat packages originating in the South American country contained the coronavirus, which led to the suspension of exports to China by some of its companies.
China said last week it had detected coronavirus in more than 10 packages of imported frozen food since last month, most recently in chicken imported from Brazil.
In a statement, Brazil's Agriculture ministry responded, saying there is "no evidence that food or food packaging is infected with the coronavirus," citing the position of the World Health Organization (WHO).
The ministry argued that the country is "following strict standards to ensure public health," adding that it is now in talks with Chinese custom authorities.
The Philippines followed China with an announcement on Friday that it would also halt chicken imports from Brazil. The Brazilian Animal Protein Association criticized the decision the same day, arguing that "the import suspension is not a decision based on scientific facts."
The theory that the virus is spread through the food chain has been called dubious by the WHO, which has said there is no proof for such transmission.
China has largely contained transmission of the virus in the past few weeks and has stepped up scrutiny of the virus entering the country from abroad.
Still, China's General Administration of Customs announced Friday stricter import measures for frozen shrimp from Ecuador. It requires local companies to receive certification from authorities in the importing country that strict sanitary controls are in place for production, packaging and transportation.
The move followed a Wednesday report in Chinese state media that said a city in eastern Anhui province found the novel coronavirus on the packaging of shrimp from Ecuador. People and the areas that came in contact with the packages tested negative for the virus.
China announced last month that it would temporarily stop importing food from 23 companies in countries such as Brazil, the U.S., Germany and the U.K. It suspended imports of frozen shrimp from some Ecuadorian companies and also requested a certifications for soy beans from Brazil and other countries to ensure they were not contaminated.
The suspension of exports to China by some Brazilian meat producers due to Covid-19 cases is a "precautionary measure", with temporary effects, said the Minister of the Chinese Embassy in Brazil, Qu Yuhui.
Other articles
Brazil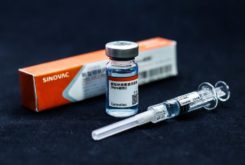 21 January 2021
Brazil and China in Contacts Over Shipment of Covid-19 Ingredients
Brazil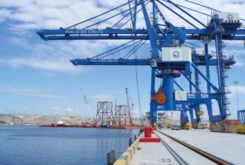 20 January 2021
Brazil-China Sea Freight Prices at Record Highs