Deployment of the 5G network in Brazil should occur only in 2021, the National Telecommunications Agency (ANATEL) admitted. The new deployment plan may put Brazilian 5G in a delay of up to 3 years when compared to China, which already has its eyes on 6G.
Leonardo Euler de Morais, president of the National Telecommunications Agency (Anatel), said in a recent interview with website TeleSynthesis that the current Covid-19 pandemic "certainly has an impact on the timeline, and also on the 5G supply chain itself". Field work for 5G implementation was suspended in March, he added.
Thus, the availability of the new connectivity standard to the population can only occur in 2022, according to Minister of Science, Technology, Innovations and Communications, Marcos Pontes.
In addition to the pandemic, in the country, there are still impasses in the spectrum of the frequency bands used in the reception of TV by satellite dishes and satellite companies.
Another point still under discussion in the country is Huawei, with the US pressuring Brazil not to adopt or allow the company to operate the 5G infrastructure in Brazil.
The Federal Government has replied that 5G is a Brazilian issue, not subject to American interference. But it also claims that it does not want to depend on Chinese companies.
Xiaomi, one of the 3 largest mobile phone manufacturers in the world, said that its developments are already focused on 6G. According to the company, the new network promises to be about 8 thousand times faster than 5G.
However, the company did not give further details about its developments around the technology.
Dr. Fang Min, a Chinese expert at ZTE, recently declared at the second 6G Summit that the technology should be commercially available by 2030.
Other articles
Brazil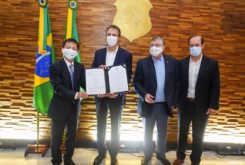 27 October 2020
China's MingYang Smart Energy to Launch Pilot Offshore Wind Project in Brazil
Brazil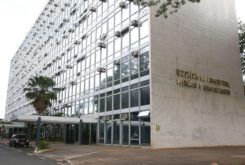 27 October 2020
Brazilian Meat Packing Plants to Resume Sales to China