Brazil´s Ministry of Economy is considering to tax aluminum imports from China, in light of evidence of damages to the country´s industry caused by Chinese dumping.
Documents presented by the Brazilian Aluminum Association (Abal) to the Foreign Trade Secretariat of the Ministry of Economy (Secex) indicate Chinese producers of aluminum laminates are exporting the product to Brazil at prices lower than those practiced in the country's own domestic market.
"Sufficient elements were presented that indicate the practice of dumping in exports from China to Brazil of the product under investigation, and of damage to the domestic industry resulting from such practice", informed the secretariat quoted by newspaper Estado de São Paulo.
According to the same source, if the ongoing investigation, which can take from 10 months to 18 months, confirms a dumping case, Chinese products may be surcharged to enter Brazil. Preventive measures can be taken before completion of the process.
According to the president of Abal, Milton Rego, a surcharge of more than 50% could be applied. The decision will be made by Secex.
"In the past two years, the situation has become dramatic because the import of Chinese rolled products and the country's participation in imports has greatly increased", Rego said.
Competition in the aluminum market has become even more fierce in recent years, after the United States adopted, in 2018, a surcharge of 10% on imports of the product from several countries, including Brazil. Protectionist measures were also applied to steel, such as a maximum quota for imports of Brazilian products.
China is the world's largest exporter of aluminum, with more than half of global production. According to Rego, of the ten main aluminum producing markets, only Brazil, the tenth, did not adopt protective measures.
In 2019, aluminum sheets from China accounted for 56.6% of the total imported. In 2009, the Chinese product was 11.4% of the total imported. Last year, Brazil imported 229.3 thousand tons and exported 144.5 thousand tons.
Photo: Aluminum factory in China
Other articles
Brazil
21 September 2020
China Offers Brazil "New Highland" of Scientific and Innovation Cooperation, Including 5G
Angola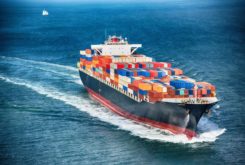 15 September 2020
Chinese Merchandise Trade With Brazil Steady in First Semester