Brazilian and Chinese authorities have intensified contacts to speed up the shipment of active ingredients to produce Covid-19 vaccines in Latin America's biggest economy.
Brazil's lower house speaker Rodrigo Maia said on Wednesday, after a conversation withthat China´s ambassador Yang Wanming, that Chinese authorities are working with his government to speed up the shipment and denied any political obstacles to the effort.
Maia also said their talks included Brazil's long-awaited 5G auction, adding the ambassador reinforced that it is important that China participates in it.
More Brazilian states gave their first Covid-19 vaccinations on Tuesday, as the government distributed some 6 million ready doses of the vaccine from China's Sinovac after its approval for emergency use on Sunday.
According to Reuters, Brazil is battling bureaucracy in China to free up exports of active ingredients for vaccines developed by AstraZeneca and Sinovac Biotech, without which an immunization push could soon slow to a trickle.
Right-wing Brazilian President Jair Bolsonaro has repeatedly antagonized China, including recently when he disparaged the Sinovac shot based on its "origins," but a source quoted by Reuters said Brazil was not the only country struggling with export hurdles.
Brazil's government is scrambling to import ready doses of the AstraZeneca vaccine from China and India, but both shipments have been delayed.
Brazil has been one of the countries worst affected by Covid-19.
The coronavirus vaccine developed by China's Sinovac has been found to be 50.4% effective in Brazilian clinical trials, according to the latest results released by researchers.
It shows the vaccine is significantly less effective than previous data suggested – barely over the 50% needed for regulatory approval and less than the 78% efficacy initially reported by researchers at the Butantan Institute, which has been conducting the trials in Brazil.
According to Butantan, calculations for the first figure did not include data from a group of "very mild infections" among those who received the vaccine that did not require clinical assistance.
Other articles
Brazil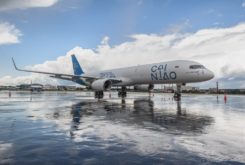 29 June 2022
AliExpress adds 2 China-Brazil chartered flights
Brazil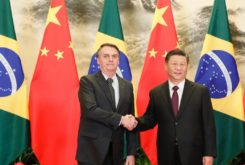 28 June 2022
Brazilian president praises China at BRICS summit