Beijing Capital Airlines (BCA) flights between Beijing and Lisbon, with stopover in Xi'an, are set to resume on 22 May, instead of 24 April, as initially announced by the company. It will be the only flight between the two capital cities.
According to BCA information quoted by travel website Presstur, the Beijing – Xi'an – Lisbon route (JD429) will be served with one flight a week. The company will fly an Airbus A330-200, departing from China on Fridays and from Lisbon on Saturdays.
The flight will depart Beijing´s new Daxing Airport at 8:45 pm local time, landing at 10:55 pm in Xi'An, and depart to Lisbon at 1:10 am the next day. Landing at Lisbon´s Humberto Delgado Airport is planned for 7:20 am local time.
The flight from Portugal (JD430) leaves Humberto Delgado Airport at 11 am local time and is scheduled to land in Xi'An at 5:55 am the next day, continuing at 8:05 am to Beijing, where it is expected to land at 10:20 am.
Financial difficulties in BCA's parent companies  led to the suspension in October 2018 of the flight between Hangzhou, on the east coast of China, and Lisbon, with a stopover in Beijing. It launched the route on July 2017, with three flights a week.
This decision was very inconvenient for the two governments, who long pointed to the route as vital for strengthening bilateral ties. In public, they say that these ties are at a historic high.
The Lisbon-Beijing flight occupancy rate was close to 80%, well above the threshold to make a route profitable. But the company's financial difficulties made significant downsizing inevitable. It is one of the subsidiaries of Chinese group HNA which has been facing a serious liquidity crisis.
Discreet negotiations were entailed in 2019, in particular for Air China to take over the Beijing-Lisbon route, but did not succeed.
The connection between the two capitals is full of political and diplomatic significance. Both governments also see it as very important from a business point of view.
Over the last few years, tourism has become an engine of economic growth for Portugal, and the country has been keen to boost the arrival of Chinese tourists in the country.
Photo of Beijing Capital Airlines fleet | © SkyTrax
Other articles
China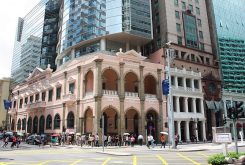 11 August 2022
BNU Macau shows first-half profit of MOP 128 million
Angola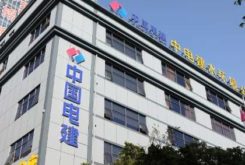 11 August 2022
Power China International eyes hydro projects in Angola