The Lisbon Court of Appeal confirmed a fine of EUR 400,000 for Haitong Bank, formerly Banco Espírito Santo International (BESI), in connection with the sale of ESI and Rioforte commercial paper in Espirito Santo banks in Portugal.
In the ruling of the Lisbon Appeal Court dated Wednesday, the panel dismissed the appeals filed by Haitong Bank and the former chairman of BES, Ricardo Salgado (fined EUR 2 million).
The fine was imposed following the decision of the Competition, Regulation and Supervision Court, which in February this year aggravated the fine imposed on the bank by the Securities Market Commission and upheld that for Ricardo Salgado.
In last February's decision, the court aggravated the fine imposed by the CMVM on Haitong, from EUR 300,000 to EUR 400,000 (suspended in the amount of EUR 200,000 for two years), and upheld the EUR 2 million fine on Ricardo Salgado, considering his appeals totally unfounded.
At issue is the CMVM's decision of July 2021 for practices harmful to BES clients, relating to the sale of Espírito Santo Internacional (ESI) and Rioforte commercial paper at the bank's branches.
The CMVM accused the former heads of the group of providing false information to investors in the issuance of ESI and Rioforte commercial paper, in addition to not telling the investors of the changes in the organizational chart of the Espírito Santo Group, which placed Rioforte as the owner of Espírito Santo Financial Group (ESFG), which had the participation of BES.
Other articles
Brazil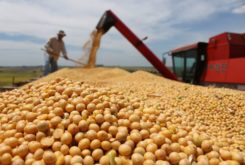 17 August 2022
Brazil achieves 'largest opening up of agro products in the last 10 years' by China
Angola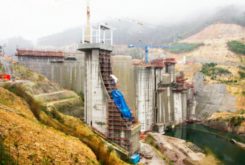 16 August 2022
China-financed Luachimo Hydroelectric Dam in Angola readies for start-up