Angolan President João Lourenço is leading the country through an epic transformation. Diversifying the economy is critical, as this requires weaning it from the oil parastatal Sonangol. However, the biggest challenge is the regime and managing the agencies that are niftily woven into the fabric of the economy. As popularly tagged during his campaign, Lourenço vowed to "improve what is good and correct what is bad".
Accordingly, Angolans are cautiously optimistic about the reforms, paying close attention to fiscal developments and his stance on corruption.
Lourenço took immediate measures to remove his predecessor's confederates from their respective positions of power.
This involved removing Isabel dos Santos from Sonangol, José Filomeno dos Santos from the Sovereign Wealth Fund, as well as abolishing long-term media and communications contracts awarded to Welwitschia "Tchizé" dos Santos and José Paulino "Coreón Dú" do Santos.
The president also reshuffled the management of public utility companies and announced his intentions to rid the economy of monopolies, which are notorious in the cement industry and the commodity sector, to name a few.
The Angolan economy is heavily dependent on oil, which accounts for over 90% of the country's foreign earnings, 80% of tax revenues and over half of the GDP; the majority of oil production is also pledged towards debt repayments. Therefore, the drop in the oil prices over the recent years has had a devastating effect on the economy.
By 2017 the average price of Brent crude oil was US$ 52 per barrel, down significantly from US$ 108 per barrel in 2013. During this period, the government was forced to implement budget cuts and halt major infrastructure projects.
Despite its attempt to apply calculated austerity measures, Angola could not control the impact of low oil revenues. The local currency Kwanza has weakened to new record lows. Even with the recovering oil prices in early 2018, the economy remains weak and Moody's has placed the country's credit rating under further review. Due to depleting foreign reserves, the new governor of the central bank (Banco Nacional de Angola – BNA) José de Lima Massano decided to drop the peg against the American Dollar, in favour of a flexible exchange rate. This new strategy has already sparked a gradual devaluation of the Kwanza in the first quarter of the year and could possibly result in a renegotiation of external debt, which currently stands at US$ 38 billion.
Since the debt is mostly from government loans, it is considered insignificant for investors because there is trivial foreign activity on the Angolan Debt and Securities Exchange (Bolsa de Dívida e Valores de Angola – BODIVA).  Opportunely, these initial reforms make Angola more competitive, therefore improving its attractiveness for foreign investment.
Incremental changes to free the controlled market
President Lourenço has selected ten key ministers to form part of an inter-ministerial commission, which is to support him and the Vice-President with the country's reform process.
After loosening the grip on fiscal controls, the government is also reducing its direct involvement in economic activities. Instead of competing with the private sector, the government has made a new commitment to merely regulate and coordinate a conducive environment for business to flourish. This new strategy is outlined in the Support Programme for Production, Export Diversification and Import Substitution (Programa de Apoio à Produção, Promoção das Exportações e à Subtituição de Importações – PRODESI). PRODESI outlines parameters for diversifying the economy, through industrialisation and the export of non-oil products.
Considering Angola's current lack of liquidity, the African Development Bank (AfDB) has already pledged a US$ 100 million trade finance line of credit to Angola's Investment Bank (Banco Angolano de Investimentos, BAI). The credit line will fund SMEs in agriculture, fisheries, livestock, and manufacturing, by facilitating the import of raw materials and capital goods.
Complimentary bodies, such as the National Institute of Support to Small and Medium Enterprises (Instituto Nacional de Apoio às Pequenas e Médias Empresas – INAPEM), will be empowered to revitalise the business sector and stimulate entrepreneurship. The government also plans to introduce a new competition act with civil and criminal provisions, aimed at preventing anti-competitive practices in the marketplace. However, this is contingent on the creation of a proposed Competition Regulatory Authority (Autoridade Reguladora da Concorrência – ARC) to process complaints, conduct investigations and file charges if necessary.
So far, the government has focused on formulating policy and equipping regulatory authorities. However, confidence in Angola's rule of law remains weak and corruption remains the biggest obstacle for doing business. In the event of a dispute, for instance, it would take approximately 1,296 days to enforce a contract. The business environment lacks transparency and is rigged with overwhelming bureaucracy.
The new Minister of Economy and Planning, Pedro Luís da Fonseca, is determined to improve Angola's indicators on the World Bank's Ease of Doing Business Report. The country currently ranks 175 on a scale of 1-190, with 190 indicating the most difficult position. On Transparency International's Corruption Perceptions Index, Angola ranks 167 on a scale of 1-180. In practical terms, whether one is importing raw material to manufacture products locally or exporting goods from Angola, clearing freight through customs is a costly and time-consuming process.
According to Fonseca, reforming the business environment requires consolidating physical infrastructure, reinforcing organizations and digital systems, training the workforce, promoting strategic partnerships, reducing processing times, and adopting best practices from other countries. Finance Minister Archer Mangueira also established an advisory committee, which includes business leaders and corporate lawyers, to propose structural reforms to modernize Angola's tax system, as well as reexamine the laws governing tax and customs.
Indicative of the new administration's firm position towards reform and intention to open the market, Lourenço has already preempted the competition act with some major changes. Setting precedent with the oil sector, he already took measures to abolish Trafigura's monoloply of fuel imports. In the diamond sector, expired exploration licenses that previously belonged to Isabel dos Santos are now available for new exploration partners. Although these high-profile cases are positive developments in changing the regime, improving the business environment requires a more rigorous reform of systems and procedures.
Adopting more open policies
Angola has taken bold steps in the recent months towards simplifying its immigration process and waiving certain visa requirements. Since 1 December 2017, South African and Angolan passport holders may enter each other's countries for a period of 90 days per annum, provided that each visit does not exceed 30 consecutive days.
On 30 March, the same visa exemption will extend to Botswana, Mauritius, Seychelles, Zimbabwe and Singapore. Concurrently, visa processing will be simplified for another 61 countries, some of which will be eligible for visa on arrival. Asian countries to benefit from this new arrangement include China, India, Indonesia, Japan and South Korea.
The government is confident that its newfound open immigration policy will increase business tourism and attract foreign investment. Accordingly, Angola is reviewing the private investment law – i.e. liberalising controls, introducing new incentives and enhancing protection for foreign investors. Proposed changes include dropping the requirement that national partners hold a minimal position of 35 percent shareholding of companies. This amendment is anticipated to instill greater investor confidence, as it would curtail the interference of politically exposed people (PEPs) in future investments.
Another factor propelling Angola to adopt open policies is its ambition to leapfrog into the fourth industrial revolution, by pioneering a number of initiatives in data communications and cloud computing.
The South Atlantic Cable System (SACS), developed of by telecommunications firm Angola Cables, is the first subsea cable in the southern hemisphere that connects Africa to Brazil and is scheduled to begin operating by mid-2018. On 8 March, Angola Cables announced its partnership with IOX Cable, a Mauritius-based fiber optic company. Their collaboration entails expanding their respective network services and driving infrastructure development across Africa, the Americas, Europe and India.  Next, Angola's first communications satellite – Angosat, which launched into orbit in December, is scheduled to start operating in April. Through innovative technologies, Angola is positioning itself to be a regional reference in satellite communication solutions.
As for the domestic market, the government plans to sell a minority stake of its telecommunications parastatal and introduce new players into the market. Increased competition is expected to stimulate innovation and improve the quality of services. Pending the results of a bidding process that ended in February, a fourth operator will be licensed to provide land line, mobile and television subscriptions. South Africa's MTN and Vodacom, who already have large investments across the continent, are amongst the forerunners.
Observing recent developments, Lourenço's fresh outlook is promising. He has taken his first steps towards changing the regime and opening the market, to improve transparency and introduce competition. Angola has also renewed its dialogue with international financial institutions, while also taking bold austerity measures to ensure its fiscal sustainability. Looking forward, the government will lobby key partners to support investments towards the PRODESI strategic programme.
Other articles
Angola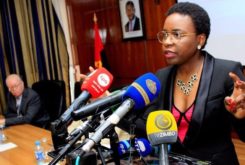 21 September 2020
Angola's Debt to China Estimated at USD 20.1 billion
Angola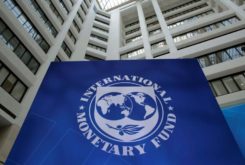 17 September 2020
Angola Gets Additional USD 765 million from IMF