Long known as Angola's "princess" for being the former president's billionaire and all-powerful daughter, Isabel dos Santos is facing a steep fall from grace.
Portugal has now seized her assets in the country, at the request of Angola's authorities, making her lose much of her fortune.
The seizure of all of dos Santos' assets in Portugal, in the wake of a similar measure by Angola in January, was ordered by a ruling earlier this month by Portuguese Judge Carlos Alexandre, according to the Portuguese press.
Dos Santos owned stakes at least four major Portuguese companies, including oil and gas firm Galp Energia and media firm Nos, worth hundreds of millions of dollars each.
Forbes currently pegs her net worth at $1.4 billion (almost half of the $2.7 estimated in 2017) and estimates most of dos Santos' fortune is tied to Portuguese holdings. Her stake in Portugal's Galp Energia is estimated by Forbes to be worth about $480 million.
In amidst an international investigation into her business dealings that was sparked by the "Luanda Leaks" – a dossier of more than 715,000 documents that were shared with the International Consortium of Investigative Journalists – Angolan authorities charged dos Santos in January with embezzlement and money laundering and froze her assets in the country. On Twitter in January, dos Santos said the allegations were "extremely misleading and untrue."
"I fully condemn the political measure in question, which violates all prescribed law," dos Santos said in a statement in early January. "In particular, I take great issue with the fact I was confronted by accusers without being given the opportunity to answer to the trumped-up charges held against me, which were based on fabricated documents."
Later that month, Reuters reported that dos Santos was going to pursue legal action against the journalists involved in leaking the private documents, stating "I refute the unfounded allegations and false affirmations and inform that I have taken steps towards initiating legal action against ICIJ and its partners, which will be managed by the international law firm Schillings Partners."
Last week, the Angolan government formally launched a civil action against dos Santos in the Luanda Provincial Court in a bid to recover $1 billion it says she and her associates owe the cash-strapped country. Portugal has said it would cooperate in criminal and civil proceedings initiated by the Angolan government.
According to the "Luanda Leaks" investigation, in 2016, dos Santos, whose father Jose Eduardo dos Santos was the long-time President of Angola at the time, was appointed head of Sonangol, the country's state-owned oil company. According to the investigation, at the end of her mandate, she transferred $57 million through a EuroBic bank account, in Portugal, to Matter Business Solutions, a Dubai-based company reportedly run by dos Santos' close friend.
In January, EuroBic issued a statement that it would sever ties with dos Santos and that she would be selling her 42.5% stake in the bank. Efacec Power Solutions followed, stating that dos Santos would be selling her stake there as well. She reportedly purchased a portion of Efacec in 2015 for 200 million Euro.
The new ruling by the Portuguese judge Alexandre was likely intended to stop the sale of dos Santos' shares in EuroBic, worth around $200 million, and Efacec and recover as much as possible for Angola's interests.
Last month Spanish lender, Abanca, said it had agreed in principle to acquire 95% of Eurobic, buying out dos Santos and her partner Fernando Teles. According to the country's central bank governor Carlos Costa, "the judicial authorities will want to preserve the value associated with this deal".
Speaking at a parliamentary committee last week, he added that "this may not mean, and I don't think it will, [mean] blocking the transaction. It will mean safeguarding the proceeds of the transaction".
Costa told members of the Finance and Budget Committee that the intended sale would be positive for the Portuguese financial system but emphasized that it had still to go through several regulatory steps, including a detailed Abanca audit and European Central Bank approval.
As the new administration of João Lourenço in Angola has strived to change how the country is perceived abroad – often, in business circles, as ineffective and corrupt – Isabel dos Santos became a target. Firstly, the presidency of state oil company Sonangol led to an initial clash with the new administration, at the end of 2017.
A few months later, she was stripped of her advantageous position in the Angolan diamond trade and multiple state infrastructure concessions, from the Caculo-Cabaça dam, where she partnered with Chinese companies. The Dande port project led to another clash between her company, Atlantic Ventures, and the government.
The 45-year-old engineer has for long proclaimed her business skills, in the face of those that saw her business empire – that includes stakes in Angola´s biggest Telecom, Unitel, and Banco Fomento Angola, among other assets in Portugal and Switzerland – as the result of reinvestment of appropriated state assets.
In banking, Isabel holds a 25 per cent stake in BIC-Banco Internacional de Crédito, one of Angola´s biggest private banks. However, the "jewel" of her crown is UNITEL, the mobile telecommunications company, where she partners with Geni and MS Telecom, a subsidiary company of Sonangol, as well as with Brazilian group Oi.
Photo of Isabel dos Santos | © France 24
Other articles
Angola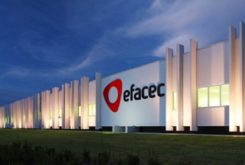 03 July 2020
Portugal´s Government takes Control of Efacec from Isabel do Santos and Looks for New Shareholder
Angola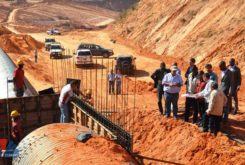 03 July 2020
Chinese Construction Companies to Resume Work in Angola