Australian miner Pensana has selected Saltend Chemicals Park to install a rare earths industrial facility that will process raw material from Angola´s Longonjo mine, whose development is supported by China Great Wall Industry.
Saltend will be "the UK's first rare earth processing facility with a view to establishing the world's first fully sustainable magnet metal supply chain", and "one of only two major producers outside China of rare earth oxides used in the manufacture of powerful permanent magnets, critical to the burgeoning offshore wind and electric vehicle industries", Pensana said in a statement.
Lynas Corporation of Australia is currently the world's largest non-China producer of magnet metal rare earth oxides from its facility in Malaysia.
Gerry Grimstone, UK Minister for Investment said the facility "is an important step in the establishment of a permanent magnet supply chain in the UK which could support a range of industries important to building back greener and our Net Zero ambitions."
The Saltend Chemicals Park is a cluster of world class chemicals and renewable energy businesses including BP Petrochemicals, Ineos, Nippon Gohsei and Air Products, strategically located on the Humber estuary, a gateway to Europe and the UK's busiest ports complex.
Pensana Chairman Paul Atherley said the Saltend facility "has the potential to become a world class producer of rare earth oxides and to help establish a sustainable supply chain for the manufacture of powerful permanent magnets critical for the offshore wind and electric vehicle industries in the UK and Europe."
The Company is looking to commence development of the Longonjo mine in Angola in the first quarter of next year and bring it online as the first major rare earth mine in over a decade.
"By importing mixed rare earth sulphates from Longonjo, which is being established to international standards as one of the world's most sustainable rare earth mines, and processing them into separated magnet metal oxides in the UK, for the first time customers can purchase these critical raw materials with confidence that they have been sourced and processed sustainably," Pensana added.
In July, Pensana entered into an agreement with China Great Wall Industry Corporation (CGWIC) for the financing, engineering, procurement and construction works for the Longonjo project in Angola.
Other articles
Angola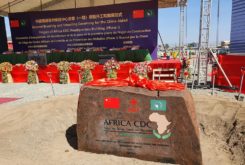 04 May 2021
Sino-African Relations to Recover and 'Remain Strong'
Angola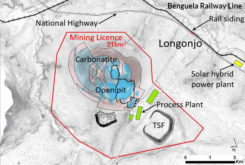 23 April 2021
Angolan Rare Earth Metals 'Critical' for China-Dependent Europe