Floating Oil Platform (FPSO) "Grande Plutónio", operated in the Angolan offshore by BP in partnership with Sinopec, has reached a landmark production level of 600 million barrels of oil.
The information was disclosed by the Angolan National Agency for Oil, Gas and Biofuels (ANPG), that added that the FPSO located in Block 18, operating for 13 years, has faced "new and difficult challenges" becaus of the coronavirus pandemic, but that the operators guarantee "it has managed to maintain the projected levels of operational efficiency for the first half of 2020".
"In order to maintain production and profitability levels in the future, BP has been focusing on improving the performance of the water injection system – which will guarantee greater stability in future production – as well as on the continuous reduction of gas flaring, a decision that had already allowed the FPSO Grande Plutónio to win the inaugural low carbon emissions award from BP (Helios), in 2019″, ANPG adds.
According to Paulino Jerónimo, ANPG President, "the Angolan oil sector and the companies that work in it, either as operators or as service providers, will come to the end of this pandemic crisis more reinforced and with results that will allow them to face the future with confidence".
The President of ANPG also recalls the importance that "the role played by companies that guarantee the updating and innovation of the Angolan oil sector", as well as ensuring workers have the conditions "to perform their duties safely and with higher profitability rates".
According to Adriano Bastos, Senior Vice President of BP Angola, "the resilience of our team in Angola will continue to add value for the country and for BP".
At current market prices, around USD per oil barrel, que the 600 million barrels produced by "Grande Plutonio" would be worth USD 2.4 Bi.
Block 18 is located on the Angolan high seas, 160 nautical miles north-west of Luanda. Eight discoveries were made in this block, of which the Gálio, Crómio, Cobalto, Paládio and Plutónio fields were the first production project, known as "Grande Plutonio".
Platina, one of the other fields in this block, was approved by the Concessionaire in December 2018 and is the next project in this block.
The drilling of the project started in 2005 and the project became operational on 1 October 2007.
Production is based on an anchored FPSO with a capacity of 1.75 million barrels, a subsea production system with intelligent well technology and water and gas injection wells.
The gas can be transferred to the Angola LNG scheme or re-injected into the deposits.
Photo: "Grande Plutónio" FPSO (BP)
Other articles
Angola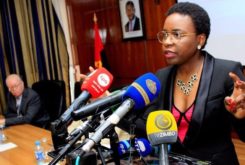 21 September 2020
Angola's Debt to China Estimated at USD 20.1 billion
Angola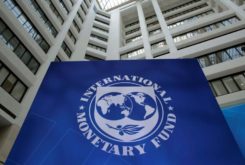 17 September 2020
Angola Gets Additional USD 765 million from IMF