China is currently, by far, the largest importer of Angolan oil, buying nearly two-thirds of the total produced, according to figures from state oil company Sonangol. With the Coronavirus crisis and the slowdown in the Chinese economy in the first quarter of 2020, along with a drop in oil prices, Angolan exports to China have now taken a hit. 
According to official Chinese figures released by Forum Macau, Chinese purchases from Angola fell by 29% year-on-year in January and February, to the value of US$3.185 billion.
Angolan trade with China totalled US$3.404 billion (-28.37%), with Chinese companies selling goods to Angola in the amount of US$219 million (-17.75%). 
A recent report from the Institute of Natural Resource Governance Institute (NRGI) of the United States, showed that the total of around US$25 billion in loans granted by China to Angola, paid for or backed by oil supplies, most (a line of US$15 billion granted by the Development Bank of China), has repayment terms that include variations in the price per barrel of Brent – increasing when the price rises on international markets and vice versa.
According to the latest Chinese figures, both imports and exports to every Portuguese-speaking country (PSC) dropped in the first two months of the year. 
In total, the value of trade between China and the PSCs posted a drop of 9.37% to US$21.374 billion.
In the first two months of the year, China sold goods to the eight Portuguese-speaking countries worth US$5.651 billion (down 7.04% on year) and from those same countries imported goods worth US$15.723 billion (10.18% less), generating a trade deficit of US$10.072 billion.
Brazil was responsible for 78.3% of the trade recorded between China and the Portuguese-speaking countries with a total of US$16.754 billion (-3,46%), as China exported goods in the amount of US$4.664 billion (-3,55%) and imported products worth US$12.089 billion (-3.42%).
China's trade with Portugal in the period totalled US$872 million (-12.77%), with China exporting goods worth US$532 million (-17.02%) and importing goods worth US$340 million (-5.18%).
The value of China's trade with Mozambique reached US$317 million (-28.15%), with Chinese companies exporting goods valued at US$209 million (-31.12%) and importing Mozambican goods totalling US$108 million (-21.59%).
Trade between China and the other Portuguese-speaking countries – Cabo Verde, Guinea-Bissau, São Tomé and Príncipe and Timor-Leste – reached US$25.88 million in January/February period. 
Photo of an offshore oil rig | © Oil & Gas Technology
Other articles
Angola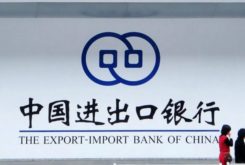 28 June 2022
Angola's debt to China drops to USD 21.4 billion