Angola wants support from China in joint vaccine production and transfer of the International Monetary Fund's Special Drawing Rights (SDRs), the country´s Foreign Minister, Tete Antonio, said.
Antonio made the remarks when meeting with Chinese State Councilor and Foreign Minister Wang Yi on the sidelines of the 8th Ministerial Conference of the Forum on China-Africa Cooperation (FOCAC), in Senegal.
African leaders have been calling for the reallocation of USD 100 billion SDRs from the richest countries to African countries, and have the support of some European countries like Portugal and France, but it has to be done in the form of loans and depends on the Central Banks, which are subject to strict rules. Projects, such as the IMF's Poverty Reduction and Growth Trust, are being considered to facilitate reallocations.
Debt-Relief Initiative to Benefit Angola, Cabo Verde, Mozambique and São Tomé
According to a statement from China´s MFA, during the meeting in Senegal, Antonio congratulated the successful opening of the 8th Ministerial Conference of the FOCAC, noting that Chinese President Xi Jinping's important speech is of great importance to Africa's future development and valuing China´s support of Angola against the COVID-19 pandemic.
Wang said China attaches great importance to bilateral relations and supports Angola in playing a bigger role in international and regional affairs. Noting that the two countries have worked together in unity on the international arena to safeguard each other's legitimate rights and interests, Wang said it has not only manifested their traditional bilateral friendship, but also demonstrated the high level of political mutual trust between the two countries.
China is ready to deepen mutually beneficial cooperation and help Angola achieve faster development, Wang said. Wang said that China supports Chinese enterprises in actively exploring cooperation with Angola on vaccine production to help Angola overcome the pandemic at an early date, and is ready to provide assistance within its capacity for Angola's post-pandemic economic development.
Other articles
Angola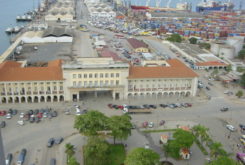 11 January 2022
Angola hires Rotschild & Co. to support FDI fund and financing
Angola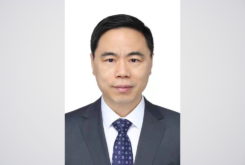 10 January 2022
Ji Xianzheng is Macau Forum´s new Secretary General