The Paris Club Creditor Countries have deemed Angola eligible for a suspension of debt service due from 1st May to 31st December 2020, under the Debt service suspension Initiative (DSSI) also endorsed by the G20.
According to a Paris Club note, the country is "eligible to benefit from the (DSSI) initiative" and the country´s Government "is committed to devote the resources freed by this initiative to increase spending in order to mitigate the health, economic and social impact of the COVID19-crisis".
"The Government of the Republic of Angola is also committed to seek from all its other bilateral official creditors a debt service treatment that is in line with the agreed term sheet", the note adds.
This initiative, according to the note, will also "contribute to help Angola improve debt transparency and debt management" and Paris Club creditors "will continue to closely coordinate with other stakeholders in the implementation phase of this initiative, in particular when considering a possible extension of the suspension period".
The G20 Debt Service Suspension Initiative (DSSI), which offers relief to 73 eligible low-income countries on official bilateral debt-service payments (principal and interest) due between May and December 2020, has also been postponed, and a decision is now planned for after the G20 meeting in November 2020.
The payments covered are suspended, not forgiven, with a repayment period of three years, a one-year grace period and a neutral net present value structure.
China, which is Angola´s largest creditor, is expected to offer conditions in line with the G20 DSSI, although authorities in both countries have not given confirmation.
The IMF is also to boost support for Angola. It had scheduled for last Friday the 3rd Review of the Extended Arrangement under the Extended Fund Facility, which foresees the extra budgetary financing, but the discussion was postponed until at least the second half of August – when the Executive Board of the IMF meets again, according to Bloomberg.
The UN Economic Commission for Africa (ECA) is urging China to participate in the G20 Debt Service Suspension Initiative (DSSI), so African governments have fiscal space to effectively respond to the COVID-19 emergency.
Other articles
Angola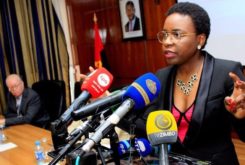 21 September 2020
Angola's Debt to China Estimated at USD 20.1 billion
Angola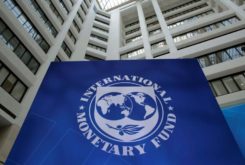 17 September 2020
Angola Gets Additional USD 765 million from IMF