Angola´s new Venâncio de Moura Diplomatic Academy, built with financing from China worth around USD 16 million, was opened by the country´s President, as part of the country´s official independence celebrations.
Speaking after the ceremony on Thursday, João Lourenço said that since becoming President in 2017 he "took on the responsibility of trying to give an impetus to economic diplomacy."
According to the Angolan President, diplomacy in general in the country is "very well", but Angola still has "a long way to go" in terms of economic diplomacy.
With the opening of this academy, stressed João Lourenço, the country now has a greater capacity to train, prepare Angolan staff so that they can exercise their functions with higher quality.
"In our own case, we are reminded that it was diplomacy that led us to the four-party [negotiations] in New York and, in this way, we ended the conflict that opposed the peoples of this region to the apartheid regime," he said.
The Academy project, carried out in a year and a half, consists of 11 buildings, built in an area of ​​four hectares, in the centrality of Kilamba, on the outskirts of the city of Luanda, with an annual capacity for 1,800 trainees.
With 29 classrooms, the infrastructure also houses two computer labs, a consular, protocol and ceremonial practice rooms, library, a student dormitory building with 78 suites, a field for the practice of indoor sports, a tennis court and a gym.
The space also has an administrative building, an auditorium, a service building, a cafeteria and two car parks.
In his speech, the head of Angolan diplomacy, Téte António, referred that the main challenge in Angolan diplomacy is "the human element", stressing that special attention has been paid to the staff of the Ministry of Foreign Affairs, in order to train them.
"In this sense, we have regularly given refresher and training courses to mission heads and cadres of the Ministry of Foreign Affairs in order to improve our diplomatic activity and better represent our country," he said.
Other articles
Angola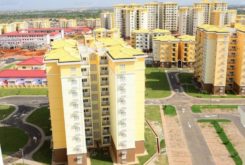 06 February 2023
CITIC rejects widespread construction defects in Angolan Kilamba Kiaxi housing project
Angola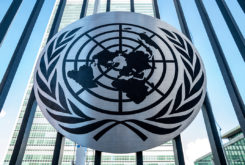 31 January 2023
Mozambique and Cabo Verde to lead Portuguese-speaking countries GDP growth in 2022