The matter of Angola´s debt to China, valued by the Government at USD 23 billion, was addressed by the foreign ministers of both countries. Angolan minister Tete António also called attention of his counterpart to Angola´s privatization program, according to a statement from the Angolan Government.
In the statement released on Saturday, the Angolan Foreign Ministry does not detail at what stage currently are contacts between both countries regarding debt. It adds that minister Tete António encouraged Chinese investment in the country, and in the ongoing privatization of 195 companies.
Chinese foreign minister Wang Yi, according to the statement, stressed the "mutual trust" that underpin relations between both countries and highlighted the aid his country has been provinding Angola in the fight against Covid-19.
Angola's public debt/GDP ratio reached 109% at end-2019, with more than 40% of total government revenue going towards servicing public external debt, the country's single largest outgoing. The Economist Intelligence Unit (EIU) expects the country's public debt burden to increase over 2020. According to the EIU´s most recent report on the country, more arrears are expected, and possibly even a full default.
"A large portion of the country's debt is owed to China, so a deal could be brokered bilaterally, but this could lead to repayment being linked to future oil revenue at a less favourable rate, a practice that Angola has previously said that it wants to stop", says the EIU.
On 15 April, G20 Finance Ministers agreed to offer 77 countries a suspension on their debt payments to other governments from May to December 2020. The G20 agreement also says that: "Private creditors will be called upon publicly to participate in the initiative on comparable terms."
Photo: Angolan Foreign Minister Tete António
Other articles
Angola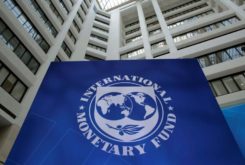 17 September 2020
Angola Gets Additional USD 1.765 Billion from IMF
Angola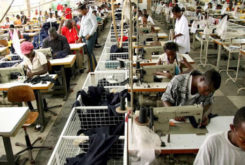 16 September 2020
US-Africa Trade Dominated by "Growing Rivalry with China" – Economist