The Davos Forum, a meeting of world leaders in Davos which is organized annually by the World Economic Forum, was postponed in its face-to-face format for the second consecutive year, but took place digitally from 17 to 21 January 2022. The theme of this Forum was "Working Together, Restoring Trust".
Chinese President Xi Jinping, special guest of Forum President Prof. Karl Schwab, featured in the opening session, saying that cooperation is the key to success, to address the enormous problems that the world is undergoing, from the pandemic to economic recovery, uneven development and international geopolitical tensions.
Within his mantra of a "Shared Future of Humanity" he focused his intervention on four points. First, Xi Jinping, defends the need for countries to strengthen their cooperation to defeat the COVID-19 pandemic, specifically referring to the equitable distribution of vaccines, cooperation in scientific research, the availability of medicines for all, stating that China has already sent 2 billion vaccines to 120 countries and will send another 600 million to Africa and 150 million to ASEAN countries.
Second, he states that we need to promote the steady recovery of the world economy and face the risks, such as the disruption of global value chains, inflation, financial instability. To that end, he reaffirms his intervention at the 2017 Davos Forum, saying that economic globalization is the current trend and that, despite counter-currents, globalization will not turn back, so countries should remove barriers and not build walls. He draws attention to the multilateral trading system that must be centered on the World Trade Organization and must be strengthened, and that rules for Artificial Intelligence and Digital Economy are needed based on mutual consensus and a non-discriminatory environment of international cooperation in scientific investigation.
Xi says that to change the world's economy, from crisis to recovery, it is imperative to strengthen the coordination of countries' macroeconomic policies, find new engines of development, new ways of social life and new avenues for people-to-people exchanges.
In the third point, the Chinese president draws attention to the need to bridge unequal development and revitalize global development. In 2021, the Human Development Index decreased for the first time in 30 years, and we have over 100 million poor people in the world, in total 800 million people in the world are below the poverty line. He argues that we should adhere to a people-centered development philosophy and carry out the United Nations 2030 Sustainable Development Agenda.
Fourth, with regard to World Peace, he states that it is necessary to discard the Cold War mentality, because protectionism and unilateralism do not protect anyone and confrontation does not solve problems, but invites catastrophes. He promises that China will continue to open up, foreign investments will be treated nationally, will promote the high-quality Belt & Road Initiative, strengthen cooperation with partners at RCEP – Regional Comprehensive Economic Partnership Agreement, which came into force on 1 January 2022 and develop biodiversity and combat climate change.
*Fernanda Ilhéu
Professor at ISEG -Lisbon School of Economics and Management
President of the New Silk Road Friends Association
Jorge Álvares Foundation Board Member
Other articles
Angola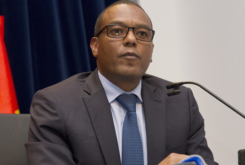 28 September 2023
Angola-China Mutual Investment Protection Agreement Ready for Signature
China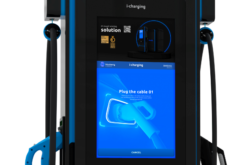 26 September 2023
Chinese EV Company U Power to Build Charging and Battery Replacement Stations in Portugal