China has already invested USD 80 billion in Brazil, mainly in energy and electricity, and agribusiness is now the sector with the greatest investment potential, according to Qu Yuhui, minister at the Embassy of China in Brasilia.
In an interview with Brazil´s Canal Rural, Yuhui stated that the Chinese government only guides investments and that investment decisions are up to the business sector.
China, he added, is interested in the integration and improvement of production chains in South America´s largest economy, to make the "Brazil cost" cheaper, which is closely linked to logistics and infrastructure issues.
"We have to combine our planning with that of Brazil under, for example, the PPI [Investment Partnership Program] and the Brazilian National Logistics Plan. But, certainly, the logistics area is one of the most promising for China-Brazil cooperation", the Chinese diplomat said.
"China has some facility in financing, in experience and also in technology. While Brazil has a great demand and market for all of this", he added.
According to Yuhui, Chinese companies already have partnerships and stakes in some Brazilian ports in the South and in the North, and that there is still a great potential for increasing this cooperation.
By 2027, the diplomat says, China should import more than 8 million tons of beef, more than all current production in the European Union. The general trend is that China will increasingly rely on pork imports to meet growing consumption.
The Chinese government's decision to suspend the export license for Brazilian meat plants is a "temporary measure, subject to constant adjustments, through analysis and objective criteria and also through conversations between authorities on both sides", said Yuhui.
The Brazilian Ministry of Agriculture (MAPA) and the Chinese government have dialogued to make "sure that bilateral trade between China and Brazil will not be substantially impacted", he added.
"We are right to take a cautiously optimistic attitude, because the Brazilian economy has already shown signs of recovery. China has already started to resume its normal economic activity, with very strong signs of a resumption of consumption. If we look at the long and medium term, we will have even more reason to be optimistic, considering our complementarity and the increase in the consumer market in China", Yuhui said.
Photo: Minister of the Chinese Embassy in Brazil, Qu Yuhui
Other articles
Brazil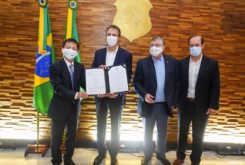 27 October 2020
China's MingYang Smart Energy to Launch Pilot Offshore Wind Project in Brazil
Brazil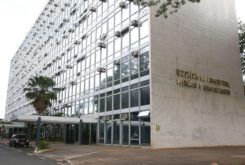 27 October 2020
Brazilian Meat Packing Plants to Resume Sales to China