African e-commerce giant Jumia is eyeing new markets in the continent, including Angola.
Jumia, the first Africa-focused tech start-up to list on the New York Stock Exchange, outlined long-term hopes of expanding into new markets, including Ethiopia, the Democratic Republic of Congo and Angola.
During the presentation of the company's yearly results, co-CEO and founder Jeremy Hodara said he company's strategy was paying off.
"We grew where we wanted to, and very efficiently," Hodara said.
For the full year, revenue slid nearly 13%, to 139.6 million euros and adjusted loss EBITDA fell by 34.5% to 149.2 million euros.
But Hodara said no such plans would be considered until the company became profitable.
"We have to make sure that Jumia is a business that can make money," Hodara said.
A newly-released report by the United Nations Conference on Trade and Development (UNCTAD) says Angola slipped 6 positions in its ranking, to number 122.
Other articles
Angola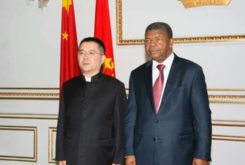 28 November 2022
China to strengthen "strategic alignment" with Angola in human resource training and youth employment
Angola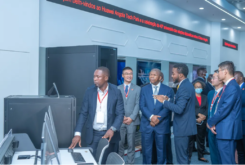 16 November 2022
Huawei "Tech Park" in Luanda to train 10,000 Angolans