Wealthy Hong Kong residents from overseas have rushed to apply for permission to live in Portugal amid fears their emigration plans could be dashed after the country said it planned to end its investment-linked visa scheme.
Hong Kong immigration consultants told South China Morning Post the Portuguese government's announcement last month, part of an effort to tackle skyrocketing housing prices, sparked worries in the expatriate community in the city.
They said dozens of people had approached them to inquire about Portugal's "golden visa" programme for non-European Union passport holders, with some hoping to speed up their applications from Hong Kong.
Mandy Liu, a technology investor in her 30s, applied for the scheme after Portuguese Prime Minister Antonio Costa signalled last month the country would axe the visa programme. She explained Portugal's beautiful countryside and cuisine had attracted her, as well as the potential in the property market as house prices surged.
Almost half of the permits were granted to Chinese nationals, followed by Brazilians and Americans. Despite the economic benefits, golden visas have come under fire in recent years.
Jason Gillott, the co-founder of GVP Life, a Hong Kong-based visa consultancy firm, said a few dozen inquiries had come in after the announcement and about 20 of his clients had been caught off guard and panicked. But he said the Portuguese government had a track record of not introducing policy changes overnight.
Online renewal of Portugal residence permits now available for golden visas
Gillott predicted a few months' transition time would be offered after the proposal went through the Portuguese parliament on March 16. "There's legally enough time for people to still qualify if they make a quick decision, and act now," he told SCMP. "You've got developers, legal advisers, and many industries that have grown around the scheme. They all need time to adjust to the changes."
He added geopolitical tensions had led to more American and Chinese applications for Portuguese golden visas in recent years and the 2020 United Kingdom vote to leave the EU, dubbed Brexit, attracted Britons who wanted to retain EU rights.
Gillott said the housing crisis in Portugal had little to do with the golden visa scheme, but was caused by the country's supply-demand imbalance, which was made worse by red tape in planning permission applications, high stamp duty and a high number of vacant homes – which the government should have dealt with.
Benny Cheung Ka-hei, a director at Goldmax Immigration, predicted the golden visas would become a thing of the past inside two years.
He said about 40 people applied for visas under the Portuguese programme through his firm each year.
But Cheung added the small pool was largely made up of wealthy businessmen and expatriates who wanted easy entry without a major time commitment.
"Many countries impose strict rules for those who want to gain residency, and they have to spend a certain amount of time there in person," Cheung said. "Those European countries offering golden visas are very lenient in that aspect, but Hongkongers could soon lose that convenient choice."
Other articles
China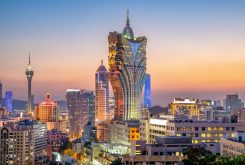 28 November 2022
Science and Tech Cooperation between GBA and Portuguese-speaking countries advances
Hong Kong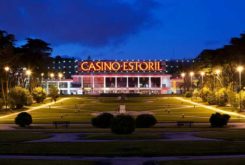 28 October 2022
Estoril-Sol group to continue to run the Estoril and Lisbon casinos in Portugal