Angolan national carrier TAAG is expected to resume flights to China within six months, after it has been interrupted due to the COVID-19 pandemic, Angola's Transport minister Ricardo de Abreu announced in Beijing, China.
TAAG used to fly to Beijing twice a week, but the line turned out to be unprofitable, so a city other than Beijing may be prioritized as flights will be resumed, the minister said, although he did not specify the new city to be added to the route.
The minister was speaking to the Angolan press in Beijing, where he is working with the contractor to finalise the works of the new Luanda International Airport, whose inauguration of the first phase is scheduled for December.
Luanda´s Airport Will be Largest Ever Built by a Chinese Enterprise Outside China
"In the process of restructuring and strengthening TAAG's fleet, we have prospects of ensuring that by the end of this year or early next year, we'll restart the connection to China, eventually to a city other than Beijing, but which has commercial importance for both countries, China being a strategic partner", the minister said.
The Angolan minister added that TAAG has an important intercontinental cargo transport contract going from Latin America through Angola to China valued at more than USD 250 million.
This figure supports 50 per cent of TAAG's total turnover, a strategy that is part of the global Chinese Belt and Road initiative, which is committed to creating a complex network of rail, airport and land transport to connect all countries in the world.
Angolan President highlights success of projects supported by China
According to the minister, the contract between Chinese companies with TAAG in 2022, which already presents "positive reflexes", is one of the greatest achievements by the national flag company, positioning Angola at the main point of inter-continental connection, given its geographical location that allows it to position itself between Latin America and Asia.
Before Covid-19, the company performed seven cargo flights a week to China. The pandemic slowed the business, but it gained momentum in 2022 through a partnership with Chinese group Lucky Aviation.
Other articles
Angola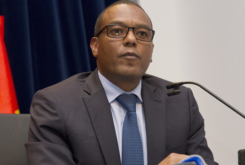 28 September 2023
Angola-China Mutual Investment Protection Agreement Ready for Signature
Angola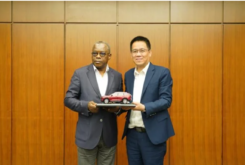 20 September 2023
Chinese Automaker Great Wall Says Angola a 'Key Market'