Brazilian authorities announced that the Chinese-made Covid-19 vaccine CoronaVac is effective and safe, as the country received another 5.5 million doses of the immunizer from China, and another 2 million doses are expected this week.
The third phase of testing of CoronaVac was concluded by the Brazilian authorities, but the level of effectiveness shown by the vaccine was not disclosed.
According to Butantan Institute, which partners with Sinovac in the vaccine production project, the Chinese laboratory asked for more time to analyze the different test results in the countries where the immunizer was tested. In Turkey, where it was also tested, CoronaVac showed a 91.25% level of effectiveness.
According to the State Secretary of Health of São Paulo State, Jean Gorinchteyn, CoronaVac did not reach 90% efficiency in tests performed in Brazil, but the results were satisfactory.
"It did not reach 90% (in tests in Brazil), but it is at levels that allow us to reduce the impact of the disease on our population," said Gorinchteyn, citing that the percentage is higher than the 50% minimum recommended by the World Health Organization (WHO).
"What we did not imagine is that the company (Sinovac) wanted, and aimed at, uniformity, a very close result in all countries, and not only in one or the other country", said the secretary, in statements to the CBN channel.
The shipment of 5.5 million doses received last week was the largest to reach Brazil so far, with a further 2 million doses expected this week. Having received 3.12 million doses since the beginning of December, the total available to the Brazilian authorities will thus reach 10.62 million.
At the same time, the CoronaVac factory in Brazil, managed by Butantan, is also working in three shifts, 24 hours a day, to be able to produce up to 1 million doses per day from 2021.
According to the local Goverment, the State of São Paulo expects to register the vaccine by the end of this year to start immunization against Covid-19 on January 25th.
Other articles
Brazil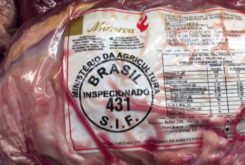 22 January 2021
China Lifts Ban for Two Brazilian Meat Plants
Brazil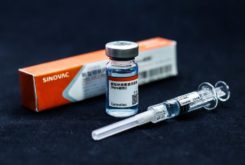 21 January 2021
Brazil and China in Contacts Over Shipment of Covid-19 Ingredients